Today my sister and I decided to try something new – Japanese fusion food with a Danish flair!
Created 22 years-ago by half-Japanese, half-Danish brothers Jens and Kim Rahbek and Thor Andersen, Sticks'n'Sushi aims to offer fresh, high-quality food with architecturally-clean crisp interiors. Upon arrival, the exterior doesn't really resemble much of a restaurant but then inside reveals a very stylish and minimalistic dining experience.
Also, the menu… (ಥ﹏ಥ) so beautifully designed!! Black pages with amazing bursts of colour simply from their images. Not only this, but the arrangement of circles and shapes of the plates, the layout of the info and prices, and that break page in the middle of random polaroid images – SO COOL! I wanted to take one home, but that's not allowed. However!.. Online is exactly the same design, pretty clever… ?

Service was friendly and attentive, and menu information was precise and accurate. Food was prepared quickly without waiting too long – I often prefer when things come altogether though – but despite ordering items which had a combination of cold and hot, they managed to time them altogether 🙂
Super big cute cup of milky matcha latte! Really nice, but the matcha flavour could have been stronger. They also offer a choice of soy milk instead of normal, which is good for those who prefer another alternative.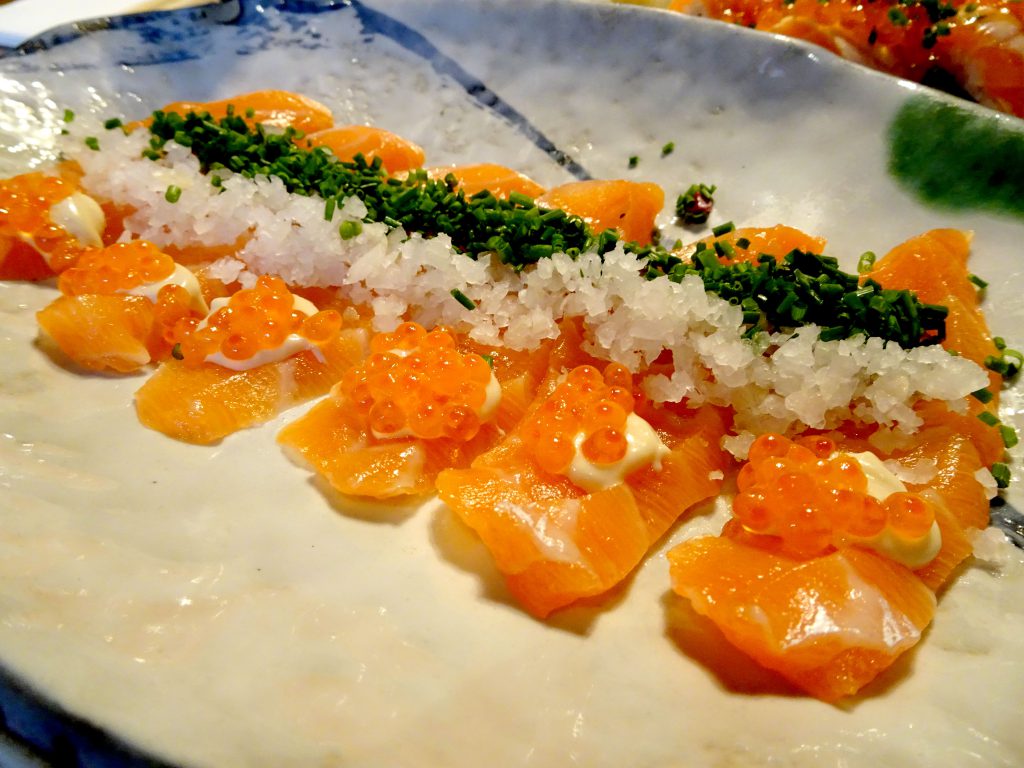 Very fresh, just creamy enough from the aïoli and the daikon added crunchy texture.
Tasted reallyyy good! So flavoursome and the roe gave natural saltiness – I liked this one! 😀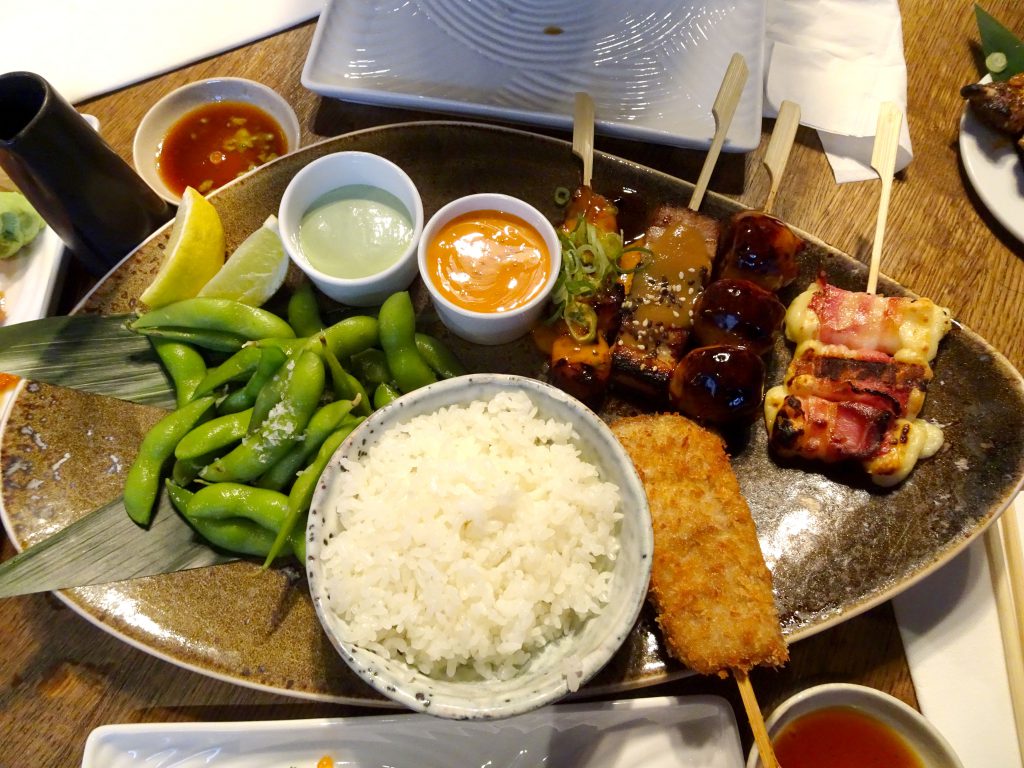 Really nice little basket to hold the leftover bones. Meat was super tender and soft, which made it retain so much juiciness!
The meat was extremely succulent on the panko-breaded duck breast, which was not overcooked nor dry, and it was really meat-y with very little (if any) fat.
Definitely a should-try place. 🙂