To commemorate their 25th Year of Muji Europe, an exhibition was held at Covent Garden, London showcasing their promotional posters throughout the years.
Styled in the traditional clean, clear and precise appearance, there is plenty of room to wonder around and small snacks available on a side table. A large window display by different designers, companies and artists welcome visitors upon arrival.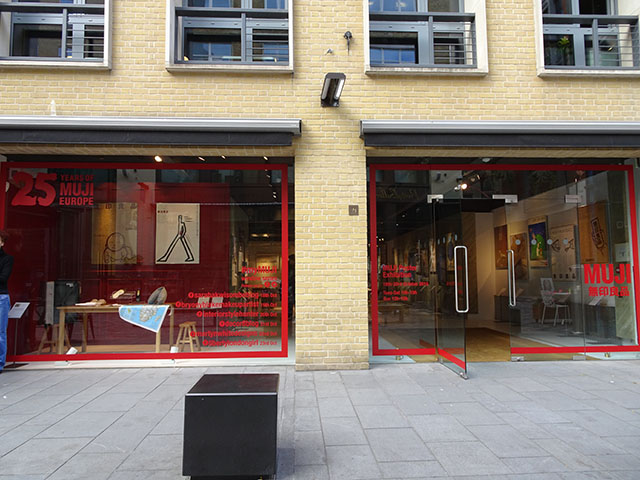 The posters displayed a visual timeline running from one side to another with a small stand presenting short information about the era and the intention of that time. Here are a few that I particularly liked, because of the message, tactility within the images and the graphic layout.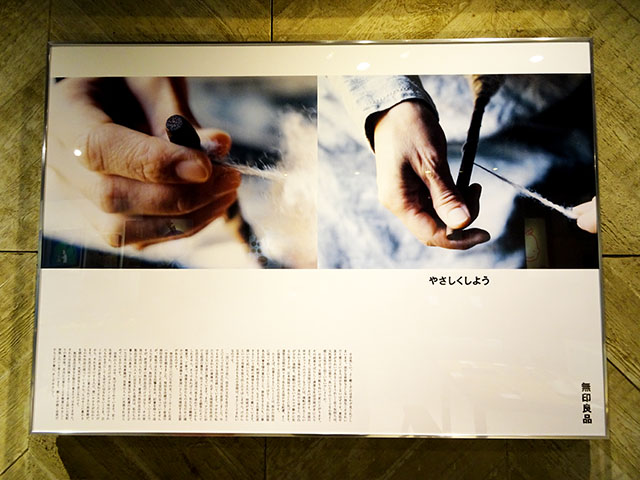 This short exhibition was a great insight and knowledgeable experience to see the gradual growth of the company in Europe; not only this, but to see the design evolution from the beginning to now. I think all the posters involved are great and hold uniqueness within each one – so exciting to witness these in perfect condition. (◠‿◠✿)