Like everywhere in Hong Kong, you will notice clusters of food stalls and grocery markets on pretty much every corner and road. In Tai Po Food Centre, they have a mall dedicated to this tradition, where each level represents a different street: meat/fish, grocery, clothes/fashion and food market. Convenient, safe and easy to find everything you need in one big place – like a mega supermarket store but offering EVEN MORE fresh produce! ୧〳 ^ ౪ ^ 〵୨
Closely packed market stalls can be found around every corner which can appear overwhelming, but it is actually the opposite – a colourful ocean reflecting fruits of life! Here are a few snaps from the fresh fruit, vegetable and general grocery market.  (~‾⌣‾)~
This is tofu served in various ways: fried, dried beancurd sticks and soft.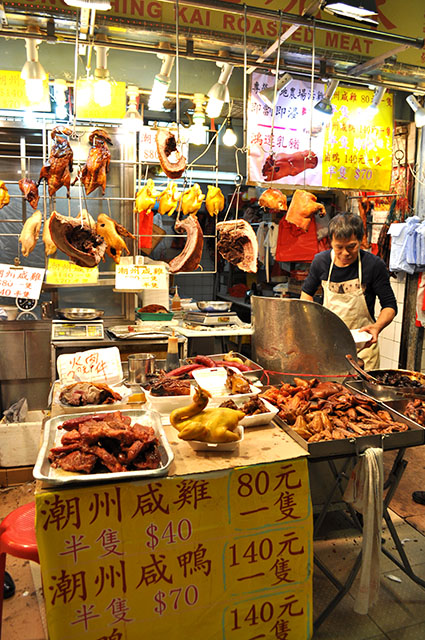 Chinese sausages can be found in every market as it is very popular served with rice. The texture is like chorizo (with a bite, chewy and tougher than the usual pork sausage) and the taste can be on the sweet-meat side with the flavoursome juices being released from the dispersed fats within the meat. The darker ones are often mixed with various types of liver ranging from pork, duck and even turkey.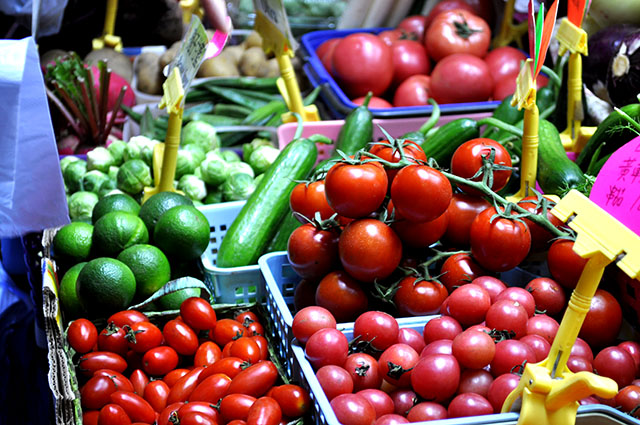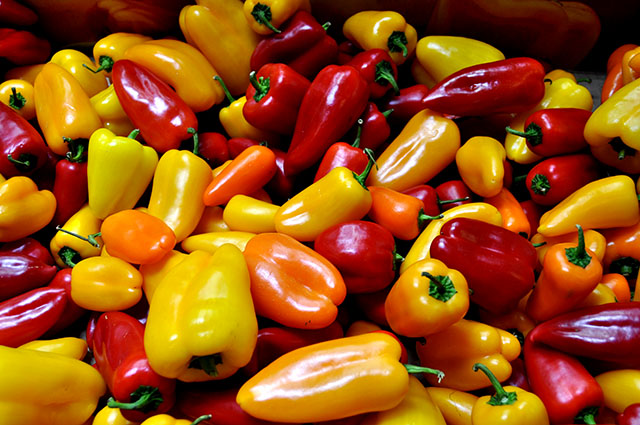 Beautiful looking peppers with shiny, smooth and strong colours!
I love coming to these types of market because each one appears similar, but once you start exploring you can discover and uncover so many items you may not have seen before but also to see how fresh everything can be.