Introducing the UK's FIRST EVER Malaysian Afternoon tea by none other than Syabira Yusoff, Winner of Great British Bake off 2022!  🎉
Hosted by the YHangry team and their co-founders Heinin and Siddhi at the Citizen M Tower, the event proved to be a delicious gathering of cultures and people. The whole event was lively, cheerful and bubbly just like the hosts. YHangry featured on Dragon's Den (one of my favourite shows) showcasing their genius platform, which allows hungry individuals to browse and book professional privates chefs to cater any event or occasion.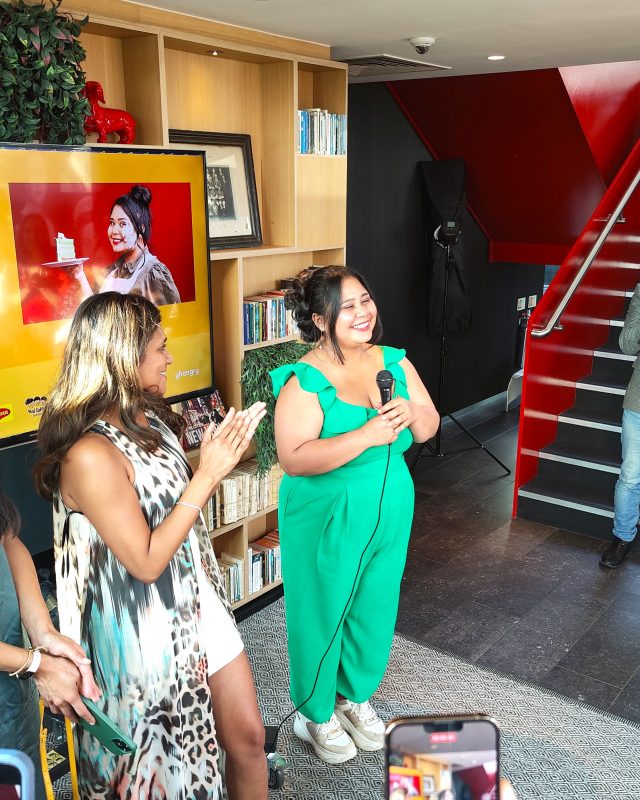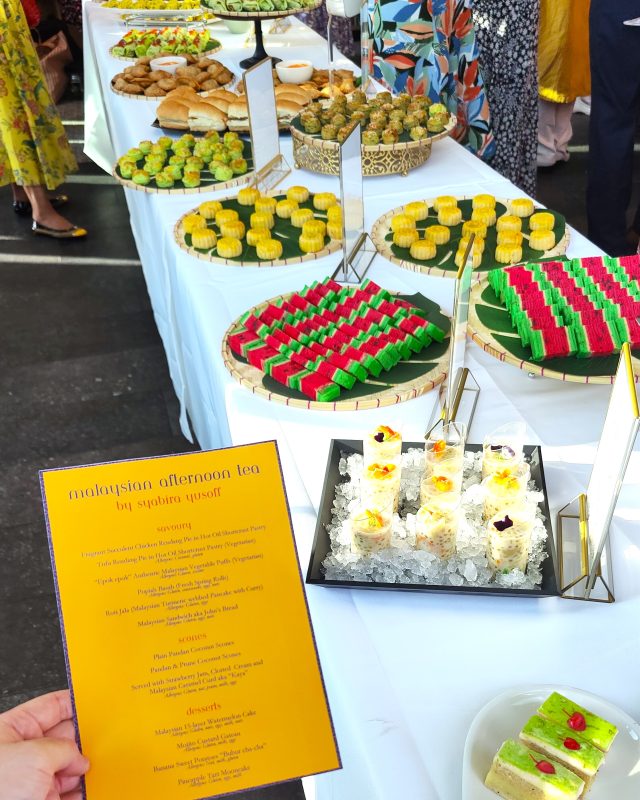 Let's get straight to the food! Combining flavours from Syabira's Malaysian heritage and British classics to form the ultimate Malay-British creations, ranging from flavoursome Rendang pies to Epok Epok, a crunchy Malaysian curry puff and pandan scones to mojito custard gateau, the table was literally a feast for the eyes! I was totally stunned by the array of food available because some things I have never seen before – like a Malaysian 15-layer Watermelon cake?! SO AMAZING 😍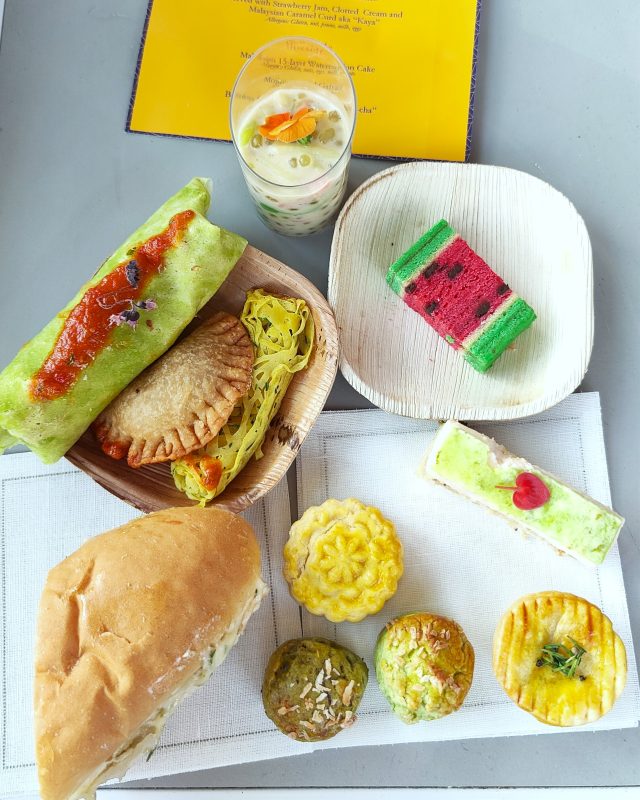 Loving the different flavour combinations on the menu! My favourite one was the Epok Epok curry (vegetable) puff, crunchy exterior with al dente veggies inside, the accompanying sauce was so deliciously sweet, tangy with a bit of heat! My sister's favourite was the Popiah Basah (Fresh Spring Roll) because it was light to eat, full of flavour and great mix of textures – to be honest, all the sauces stood out and each were excellent! The 15-layer watermelon cake contained no watermelon instead it was pandan, lychee and rose with chocolate chips – so creative! 🍉🍉🍉 
Syabira was running afternoon tea dates for this coming weekend, however they're all sold out now! This is great news, hopefully she will have the opportunity for more dates in the future, so more people can try her cooking and baked goods. Although, don't be too sad as she will be on YHangry's platform, so be sure to check them out too! 😋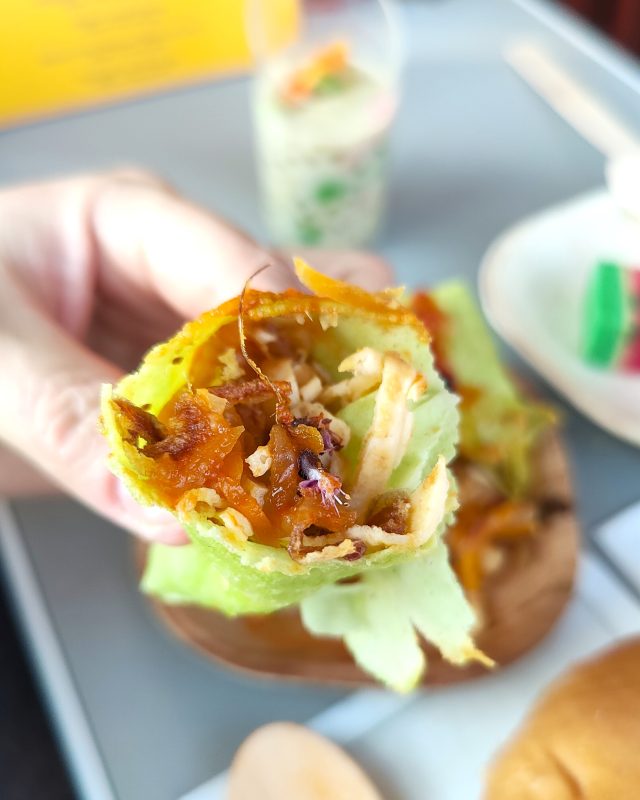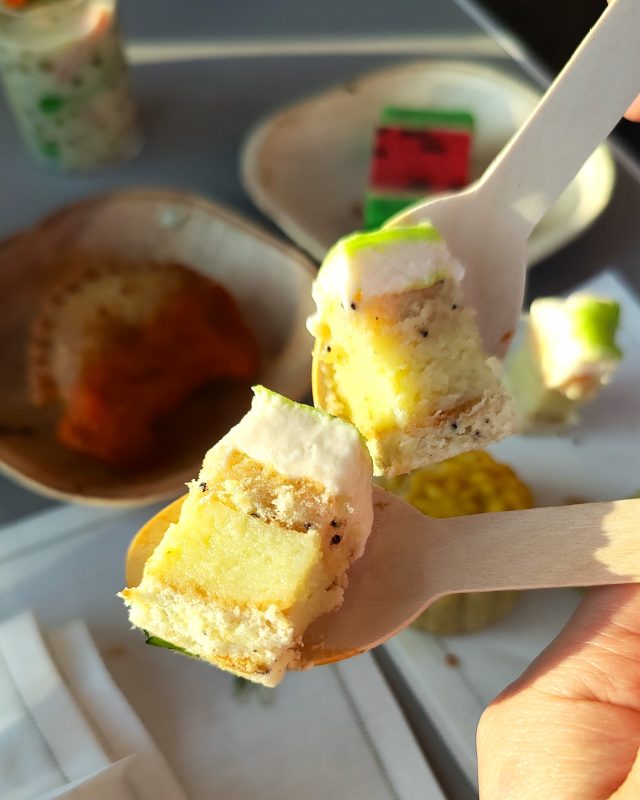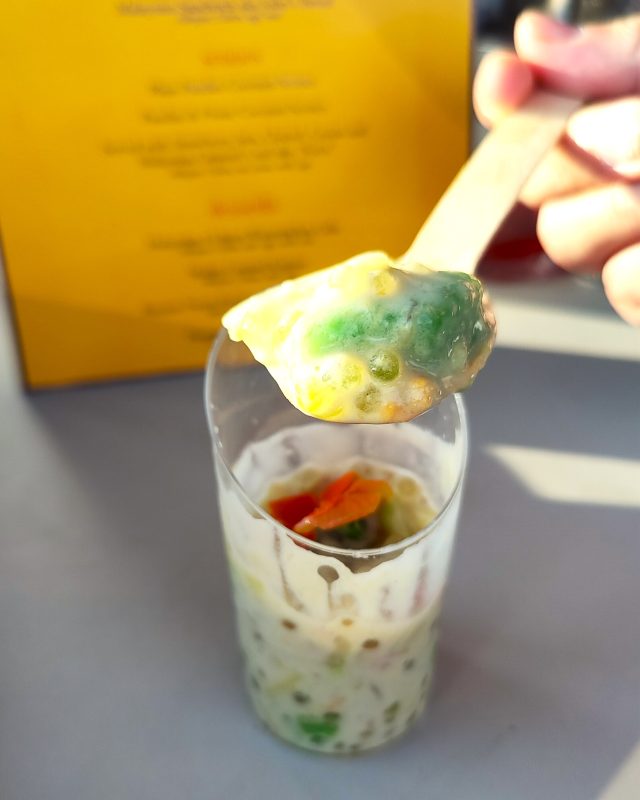 Towards the end of the event, the host and organisers encouraged us to take a goodie bag and so we did! These are all of the goods that were in the bag, special shoutout to my homie Tina, owner and founder of Humaniteas coming in with her refreshing vegan tea lattes!