~(゜・_・)゜~.。o○☆ – Happy New Year 2017!! – ☆○o。.~゜(・_・゜)~
What better way to start a brand new day/ year than a perfect bake! No soggy bottoms and a soft-gentle wobble-y centre – haha! (≧ロ≦) I love making lemon tarts because seeing that wobble is THE MOST rewarding feeling ever, the small joys of a pastry chef.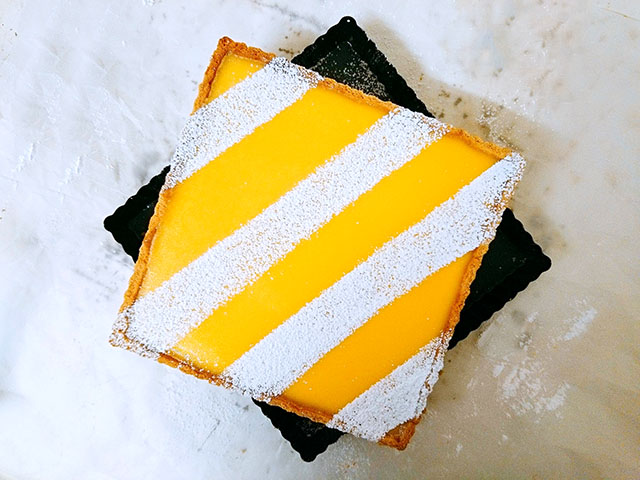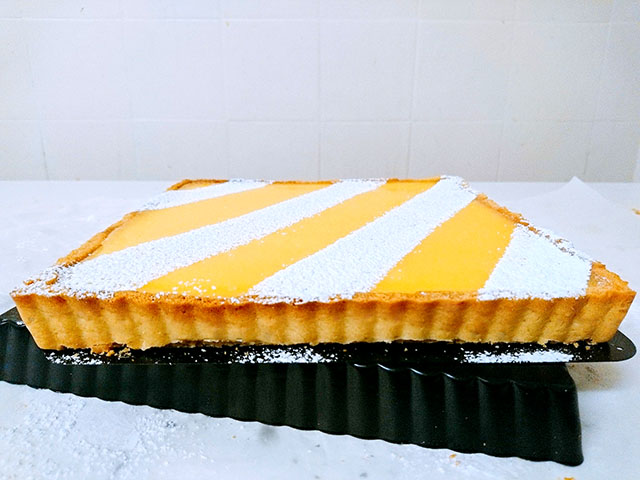 Usually, a traditional lemon tart is round but because my sister gave me a square tart tin this Christmas I wanted to create just that! Also, square things are an odd shape for me (circle is my favourite shape) so it is quite an exciting try; plus I've never lined nor custard-baked anything with four sides. But this was pretty fun; however, I was skeptical the edges/corners would cook quicker but I suppose staring into the oven window for the whole entire cooking time, and the constant changes to the temperature shows I was not worried. 🙂 All's well, that ends well.